Amazing recipe for a perfect autumn cake! Gluten-Free Apple Cake is super moist, soft, and delicious!! Made with fresh apples it's ideal for tea time.
Jump to Recipe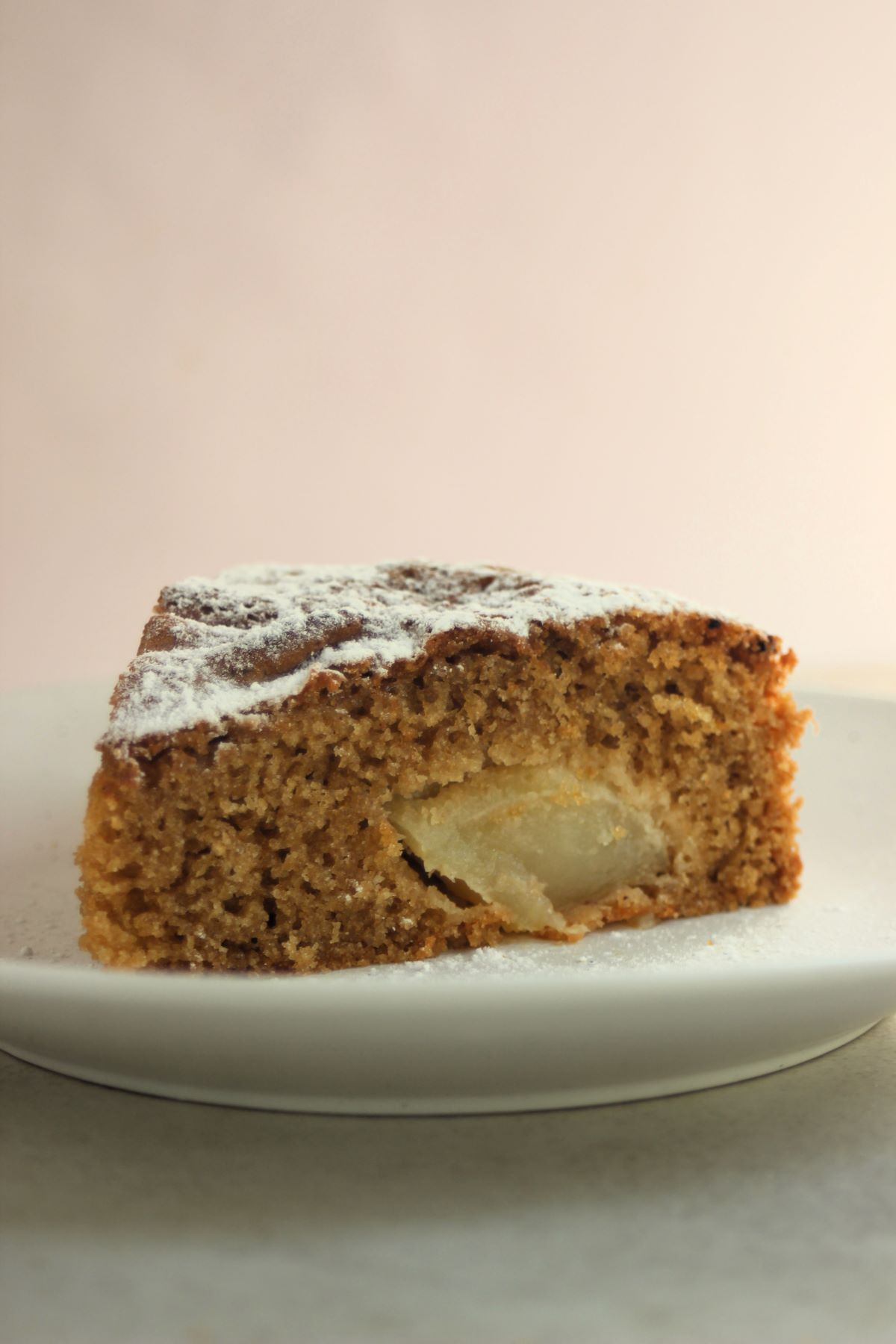 About this recipe
Gluten-Free Apple Cake it's one of those easy and perfect cakes for an autumn tea!! It's super moist, soft, and delicious!!
It's a recipe to always have on hand. The cake is made with brown rice flour and almond flour as the main flour and the recipe takes natural oil, no butter.
It's made with fresh green apples, but you can also use red apples. Green apples are more sour and red ones are sweeter. It has a bit of cinnamon, highly recommended, but it's optional.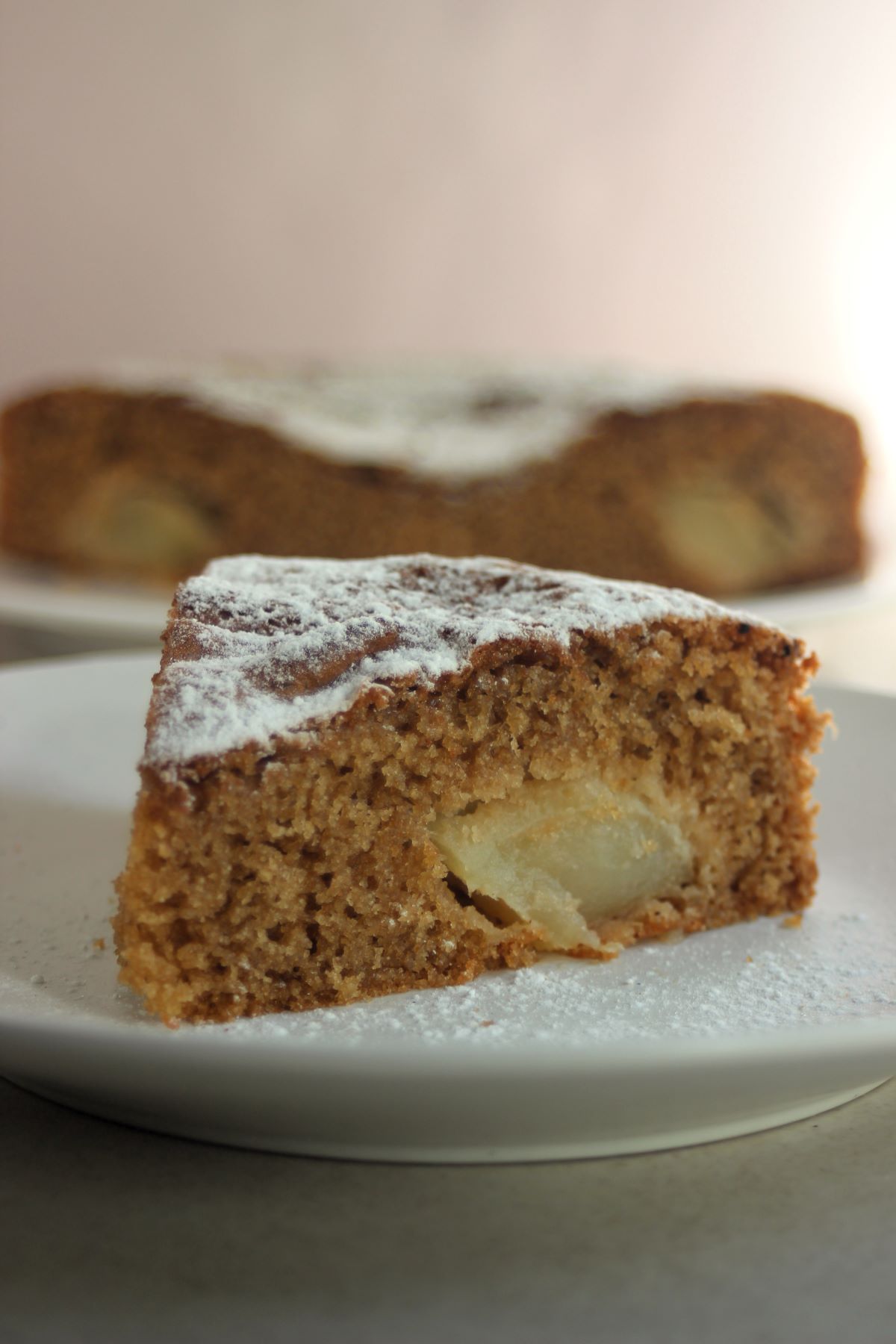 Ingredients
Brown rice flour: it's the main flour of the cake. I like brown rice flour because its taste is more neutral.
Almond flour: I used store-bought almond flour, but you can use homemade.
Baking Powder: leaving agent.
Salt: enhances flavors.
Brown Sugar: it could be white granulated sugar also.
Eggs: room temperature eggs are better.
Oil: I used sunflower oil but coconut oil should work well.
Vanilla Extract: add flavor.
Apples: peeled and quartered green apples
Cinnamon: ground cinnamon, optional.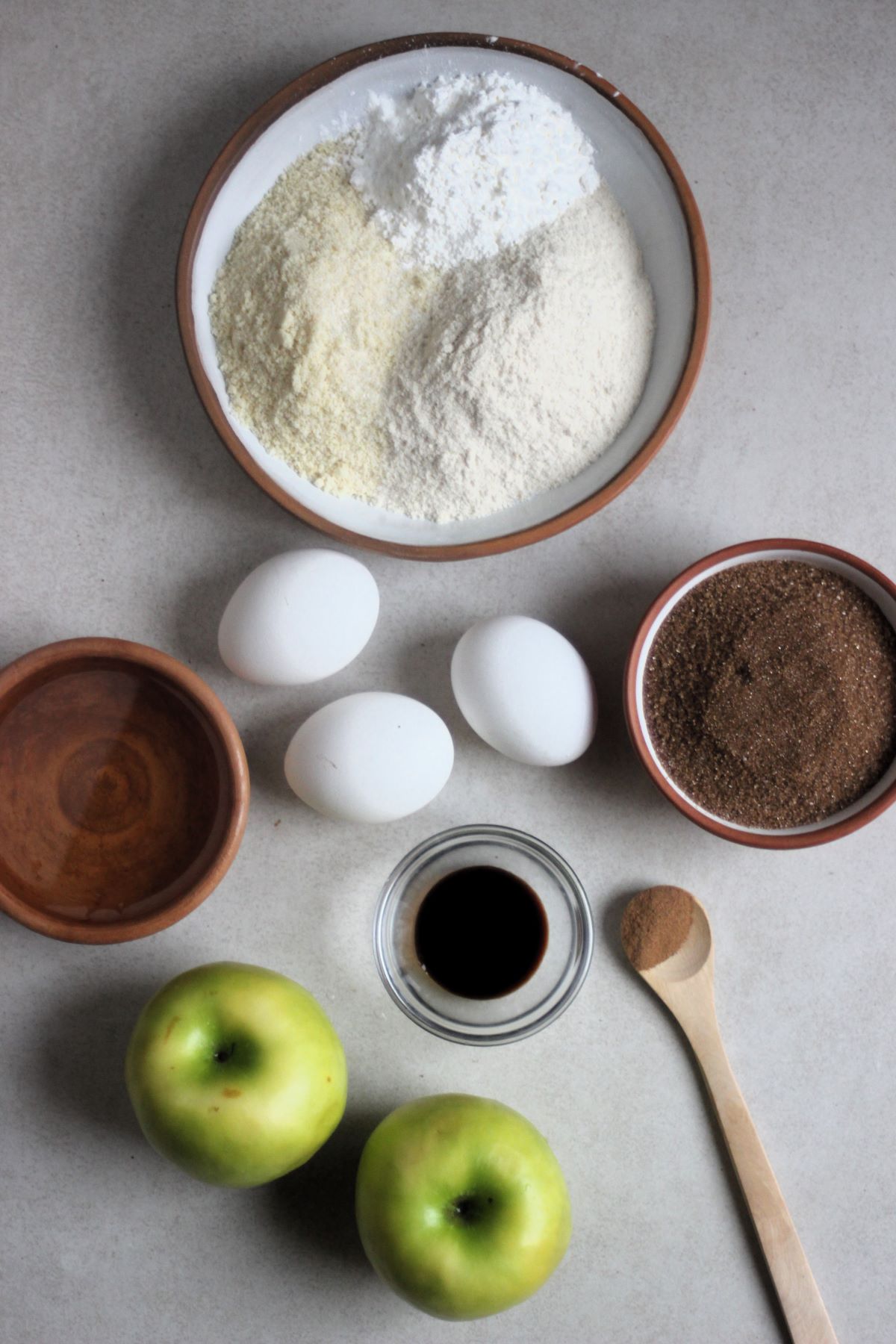 Instructions
Preheat the oven to 350°F.
Grease a 24cm-diameter round cake tin (9 inches).
Peel the apples, remove the seeds, and slice them into quarters. Set aside.
Whisk the almond flour, brown rice flour, corn starch, baking powder, ground cinnamon, and salt in a medium bowl.
In a large bowl beat the eggs with the brown sugar, oil, and vanilla extract until well incorporated.
Pour the dry ingredients into the mixture.
Beat until integrate everything, and the mixture is homogeneous.
Pour the mixture into the prepared pan and topped with the apples.
Cook for 40/45 minutes, keep in mind that all ovens are different. To know if it´s ready insert a toothpick in the center and when it comes out it should be clean without a trace of batter.
Let cool before removing.
Sprinkle the cake with powdered sugar
Variation
You can replace the sunflower oil with coconut oil, and you can also make this recipe with pears. If you don't have brown sugar you can use granulated sugar, but you should check the amount.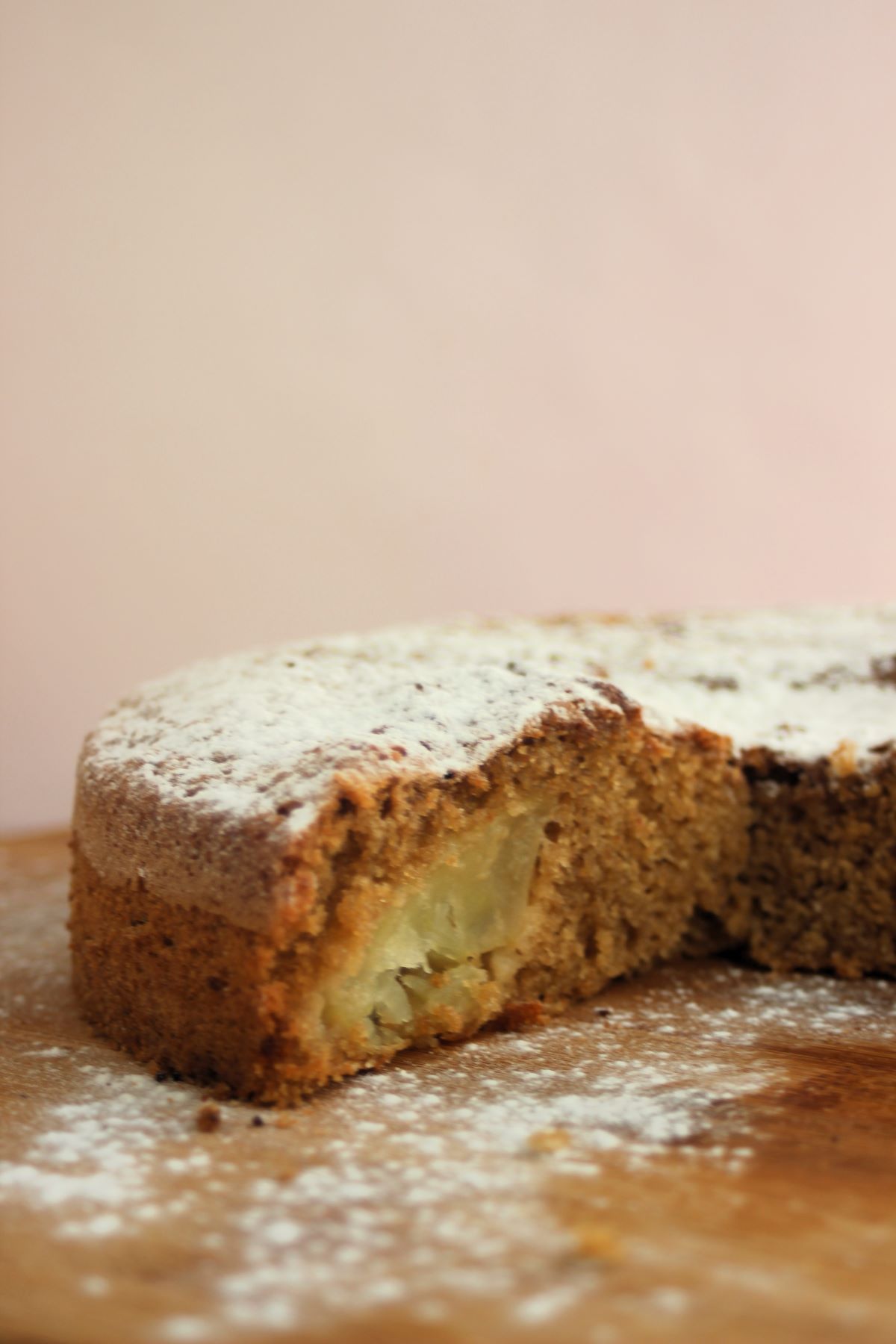 Storing
Store the cake in an air-tight container at room temperature for up to 3 days or you can store it in the fridge for 5 days. Also, you can freeze the cake in an airtight container or freezer bag for up to 3 months. To reheat, microwave for about 20 seconds or bake for 5-10 minutes in a medium oven (350°).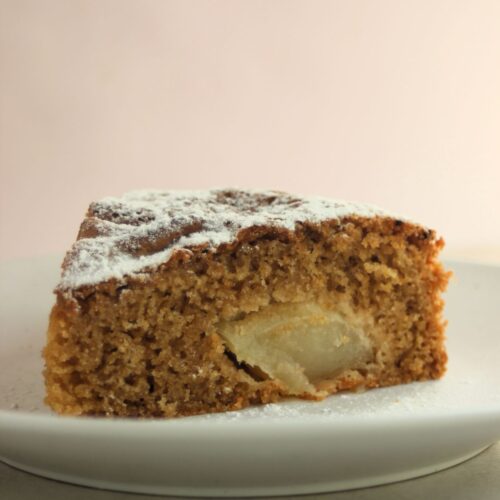 Gluten-Free Apple Cake
Amazing recipe for an autumn cake! Gluten-Free Apple Cake is super moist, soft, and delicious!! Made with fresh green apples it's ideal for tea time.
Ingredients
1/2

cup

almond flour

1

cup

brown rice flour

3

tbsp

corn starch

1

tbsp

baking powder

Pinch of salt

Ground cinnamon (optional)

3/4

cup

brown sugar

1/2

cup

oil

3

eggs

1

teaspoon

vanilla extract

2

green apples
Instructions
Preheat the oven to 350°F.

Grease a 24cm-diameter round cake tin.

Peel the apples and slice them into quarters or eighths. Set aside.

Whisk the almond flour, brown rice flour, corn starch, baking powder, ground cinnamon, and salt in a medium bowl.

In a large bowl beat the eggs with the brown sugar, oil, and vanilla extract until well incorporated.

Pour the dry ingredients into the mixture.

Beat until integrate everything, and the mixture is homogeneous.

Pour the mixture into the prepared pan and topped with the apples.

Cook for 40 minutes, keep in mind that all ovens are different. To know if it´s ready insert a toothpick in the center and when it comes out it should be clean without a trace of batter.

Let cool before removing.

Sprinkle the cake with powdered sugar